At Great Garden Plants, you're off to a great start! When you order plants online, there's more to the consider than just price. The size of the pot that you order has a significant impact on how well the plant grows once it reaches your garden. As experienced horticulturists, we understand the difference that plant size makes in your satisfaction and success. That's why our goal is to provide exceptional quality and value in every plant we sell. Here's a look at our pot sizes so you know what to expect.
Note: The size of the plant itself varies, depending on the variety and the time of year.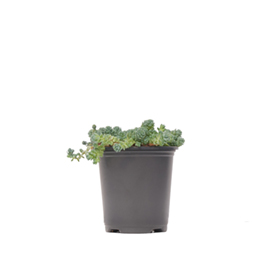 3″ inch Pots
We find this little pot is perfect for shipping naturally shallow-rooted succulents like hens and chicks. Its petite size (and price!) make it ideal for ordering for party and shower favors, gifts, and terrariums.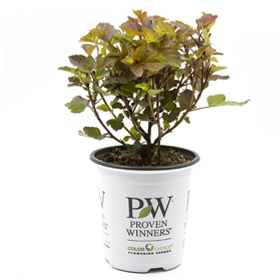 1 Quart* Proven Winners Shrubs
All of our Proven Winners® ColorChoice® shrubs are shipped in this pot. They combine excellent branching for a full look in the garden with a vigorous root system in a size that's easy to ship.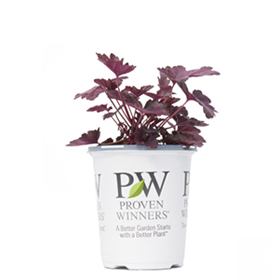 1 Quart* Proven Winners Perennials
These heavy, quality pots are a true one-quart, taller than the average quart pot, which allows them to develop deep and healthy root systems – perfect for the vigorous growth of these superior perennial varieties.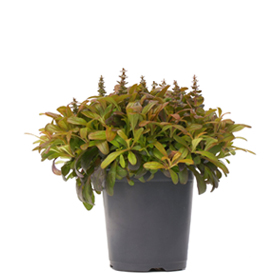 1 Quart*
Most of our perennials and roses are grown in this extra-deep 1-quart pot, which ensures a good volume of vigorous roots. We chose this size with your success in mind. It will get your garden off to a great start the first season!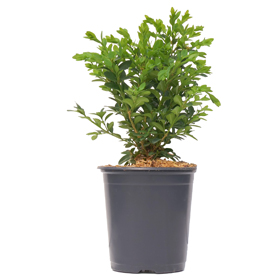 1 Quart* Shrub
A bit smaller than the Proven Winners quart pot, this plain black pot allows is sturdy enough to hold up to our vigorous roses, burning bush, climbing hydrangea vine, and other non-branded woody plants.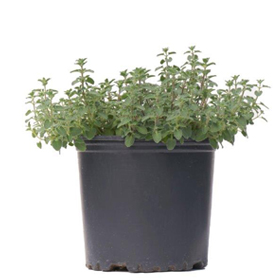 1 Gallon Perennial
At times, we are able to offer certain perennials in this 6.25"d x 6.5"h container. It helps you get all-time favorites like 'Walker's Low' catmint off to a good start!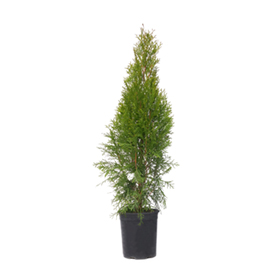 1 Gallon Arborvitae
Most of our trees, including 'Green Giant' and 'Emerald' aborvitae (Thuja) are shipped in 1 gallon pots. This generous size ensures large, well-established root systems that fuel rapid growth after planting.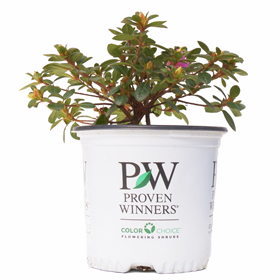 1 Gallon Proven Winners Shrub
Get a big, blooming shrub sooner with this generous-sized plant. Measuring in at 8" diameter and 7" tall, it holds an entire gallon's worth of our premium blended soil and plant roots. Only Proven Winners ColorChoice Shrubs are available in this premium size.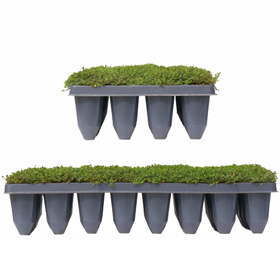 32 Landscape Plug Flat
Ideal for creating a carpet of ground cover, these money-saving flats give you 32 well-rooted "plugs" that you can use to quickly beautify your yard, conserve soil, and outcompete weeds. Depending on spacing, one flat of 32 landscape plugs will cover anywhere from 6-16 square feet.
* Please note that all plant pots are measured by dry volume, not liquid volume. While it may seem more informative to sell solely by dimensions, several years ago, the government mandated that plants be sold by volume instead. This ensures you get a better plant with a bigger root system, rather than one that is just sold by the diameter of its top.